Just got this photo from Clive over at Lockwood International in the UK, the nice folks who have made my new inlays for the Caponord dashboard. I'll write more when they arrive …… I can't wait!!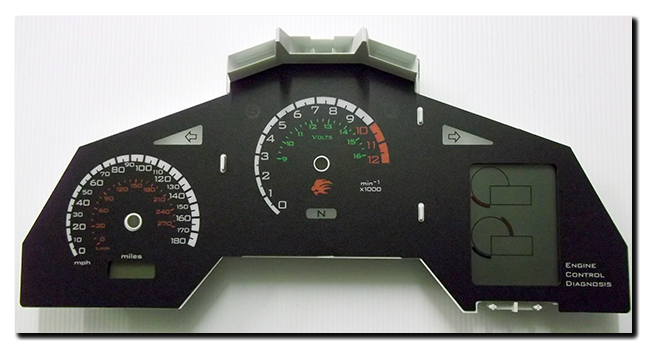 Back-lit voltmeter within the tachometer
Left & Right indicator repeaters
Red-line raised to 10,000rpm to match ECU setting
Side-stand lamp is now where the unused ABS lamp was
Funky Aprilia lion instead of boring old 'aprilia' text
'magneti marelli' logo removed …. well they didn't design this one!