It's official …. Moto-Abruzzo has been bitten by the infamous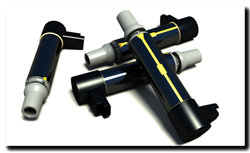 Caponord coil failure syndrome. It was a lovely day so a spin round the block was on the cards, the Capo fired up sweet enough before starting to flash the dreaded 'EFI' warning lamp. Oh deary me.
Turned out to be a rear coil (Code 36) that had died, no worries I thought, I've got a couple of spares on the shelf – although of unknown history. Turns out one was toast and the other intermittent, so both are useless.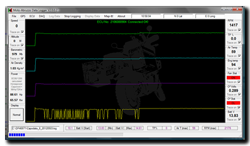 This morning I adapted the mighty Moto-Logger to display the coil 'Dwell' data in real-time so I could have a look at the intermittent coil in operation. Interesting – but wholly depressing on a nice sunny day when I'd rather be riding the damn thing. Rather strangely, the coil began to work OK once it got hot …. very peculiar! Anyway, new coils are on order so it won't be long.