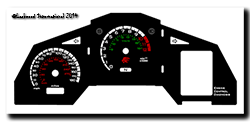 With the new inlay nearly complete and sufficient testing of the modified dashboard to prove its reliability in day-to-day use, it's now time to move on and complete the next stage of miniaturising the circuit board. The big grey box and wiring loom holding the Arduino Uno stays for the time being, but now it will house the smaller circuit board and Arduino Nano. Once thoroughly tested, the box and loom will disappear as the board finally gets mounted inside the case.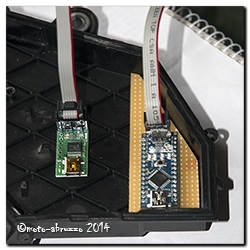 This time around the microcontroller will be programmed differently to speed up the start time and free up more memory space. For that I'm using a Pololu 1300 programming device ….. Something I've never done before, let's hope I don't fry it! If all goes well, that then leaves me an Arduino Uno spare and it would be rude not to find another Caponord related little job for it! So here's the next project…..
I'll be installing the Uno and three of these naughty little puppies along with and LCD screen into the redundant grey case. Self-powered, it will measure current flow through the 30A rec/reg fuse and the two main 30A fuses simultaneously. The screen will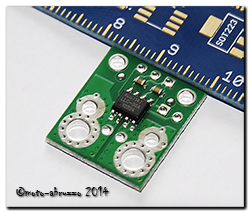 then display measured and calculated data as well as storing the data onto an SD card mounted into the display. So it'll be a data-logger as well!
The idea is to have the three ACS714 devices, wiring loom and a single multi-pole connector under the saddle. The unit will then simply plug into the connector and merrily measure away. A decent battery and memory card should make data logging for 2hrs + pretty straight forward. So watch this space ………