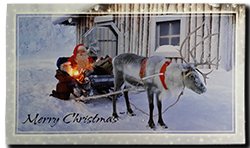 Yes I admit it here and now, I'm doing a U-turn – a full 180° – and NOT stopping dashboard repairs at the end of January 2015. Jeez …. You're thinking, I wish this chap would make his mind up!!
Why the change of heart?
A couple of reasons actually …. Firstly, a few emails over the past couple of weeks that have made me reflect on the initial decision, secondly a Christmas card. Yep – a lowly piece of card with a simple season's greetings from a Capo owner in Finland.
Risto sent his board over almost 18 months ago and by all accounts is happy with the work done and each Christmas he has sent a card. That connection across the continent would never have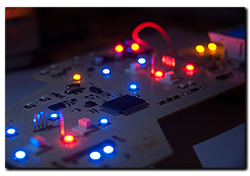 happened without the dashboard repair service. This year I opened the card and felt a twinge of regret, uneasiness, a sense that a decision I was making was the wrong one. The bottom line is that I would miss the emails/calls and involvement if I stopped something that I've been involved with since the beginning of unravelling the dashboard circuits.
Jan and I sat down and worked out some ways to free up a little more time and I've decided to put other projects on the back-burner for now. So I will not stop doing what I've done for almost two years ….. Give folks a grain of hope that a piece of their pride and joy can be repaired or upgraded. Sorry for the wobble, but hey, I'm only human.
And Risto ….. If you read this, just remember that opening your Christmas card changed the course of moto-abruzzo as he staggers into 2015. That's pretty awesome when you think about it! 😀