As I rolled off the bottom of Stokenchurch hill with a clear motorway ahead and a remaining journey time of 15 minutes, it was time for a little post-ride reflection. The dashboard temp gauge dropped another degree and sat at 5C – hardly the 20C at midnight when I'd left Italy 19hrs previously! Never mind, the Oxford heated grips were doing their thing, keeping my podgy fingers nice and toasty in my BKS winter gloves. From the front of the bike, the white beams of the Sealight X2 LED's turned night into day – from hard shoulder to armco barrier a reassuring spread of light paved the way.
With 550 miles of night-time riding under the belt in the last 24hrs, I can truly say these things are awesome and Euro motorway speeds (130Kmh /80Mph) are a doddle, even on tricky motorways with tunnels that sneak up on you and bends that you just don't expect on a motorway – all in a day's (or night's!) work for these babies!
As I approached Oxford, I dipped the back brake to cut the cruise control …….. the cruise control …… I haven't given it a moment's thought for a long time. It just does what it's supposed to, no drama, just smooth throttle control over long tedious distances, up hill and down. The sign then of a cracking piece of kit, when it fades to the back of the mind as it quietly gets on with the job. Without it I'd be stuffed, my wrist just cannot do these sort of mileages anymore …. so I doff my cap in appreciation for a fine piece of kit that keeps me crossing continents – cheers MCCruise!
So everything is happy bunnies in the house of Moto-A's Capo? Not quite unfortunately …. the fuel sender has decided to sulk and the fuel gauge can no longer be relied upon to be anything more than decorative! My guess is the sender itself needs cleaning or replacing as everything else checks out OK. Not a big issue in the scheme of things and a way of remembering how we used to do things – fill-up,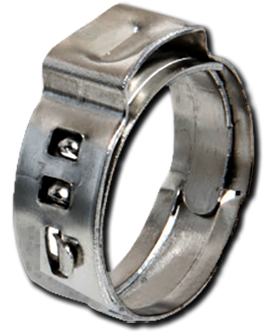 reset the trip and ride up to a mileage above which you know you'll be pushing – and repeat! Happy days ….
So now, 48Hrs on, a new fuel filter (Ducati 42540101), fuel pump (Bosch 0580453427), 'Zero Leak – Low Profile Ear Clamps' and Caswells epoxy fuel tank sealer have been ordered to complement the spares on the shelf – large gasket, short section hose (filter to plate), corrugated fuel line (filter to pump) and wiring harness. Hopefully this little lot will keep the fuel tank in tip-top condition for many years to come!