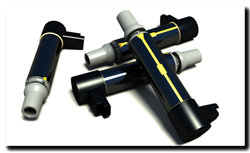 Yes I put my hand up …… it was all my own fault! I just had to go and mention the Sagem coils in the last post. A real tweak on the nose of Murphy's Law if ever there was one!
The other day I had to pop along to the shops and being a lovely warm sunny day it was definitely a job for the Capo, besides I had the Innovv K1 camera system fitted and this would be an ideal time to try it out. The first sign that something was amiss with the Capo was a slight hesitation, a stumble just off idle. That and a slight misfire occasionally – more a sensation through the seat than anything else.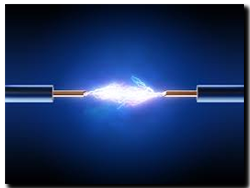 Once back in the barn I had a look at the Innovv DV recorder – No stored video, nothing! What the hell? Then the penny dropped ….. The Innovv worked fine with the engine off, but fire it up and it had a complete meltdown and either turned off or froze. It looks like some serious interference at work. With the seats off, I realised there was a faint intermittent 'tick, tick, tick' to be heard over the exhausts from the battery/coil area but I couldn't see anything. So I waited until dusk and tried again – bingo! – A nice intermittent flash of HT from a rear coil to the subframe. That'll most certainly mess things up quite nicely.
With one Sagem definitely now duff I decided to retire both remaining ones. After all, 111,000 miles isn't too shabby! To keep all coils the same I thought I'd order three TechAutos – two as replacements to match the two already installed and one as a spare, just in case. So back indoors, fire up Flea-Bay and almost fall off my chair when I see what TechAutos are up to! Here's a screenshot of their latest pricing for 3x coils. Hmmm……

…… So I fired off an email asking about availability and real-world prices – and after four days, never heard back from them. I decided that with outstanding customers service such as that, I would go elsewhere and buy Renault V6 coils! In fact for the last realistic price I recall seeing for three TechAutos coils I can buy six Renault coils. Now the old girl will get a nice new full set of coils and HT leads plus a new set of Iridium plugs ….. hopefully that'll keep her happy for a few thousand miles!