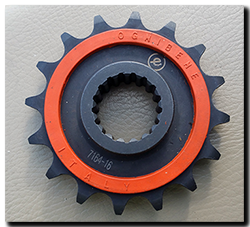 It was heaving with rain and the Capo's air-temp readout on the dashboard struggled to make 3°C as I rolled off the Dover ferry at just past midnight, welcome back to wintery England! The worn front sprocket I hadn't replaced before starting the journey was now noticeably noisier with an extra 1,350 miles on it even though I'd ramped up the Scottoiler to keep everything well lubricated in the face of such shitty weather. Overall a good run up, marred only by the small rip in the riders saddle caused by the zip on my Halvarssons trousers when throwing my leg over the bike …… I'm sure this damn bike is getting taller with age! As I left Dover, I flicked the heated grips on and hit the M20 thinking that this is about as bad as it gets – then the sleet and hail started!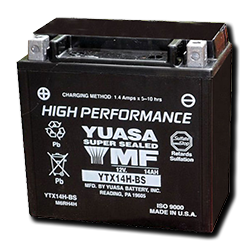 14 days later, as I rolled back up the ramp onto the same boat, it was all quite different – a warm, bright morning with the promise of a nice day ahead and the Capo running sweetly with a new Ognibene 7164-16 sprocket. I'd also treated it to a replacement Yuasa YTX14H-BS battery* as the old one was beginning to show warning signs – slightly lower standing voltage and low voltage while cranking. I'd arrived at Dover a bit early and didn't realise they'd put me on an earlier sailing (fine in principle) but it was one of the boats I hate, with a long curved (wet) ramp up onto the car deck….. never nice on a heavily loaded Capo.
One of the perks of a bike is that folks just wander over for a chat, be it a fuel station in Switzerland or a bike park in Broad Street, Oxford and 99% of the time the experience is enriching …… but as I rode off that damn ferry I could have happily kicked the two wheels from under the overbearing, opinionated plonker who'd happily eaten up 5 minutes of my life telling me everything that was wrong with my bike and how wonderful his was – then he promptly rode off in the 'trucks only' lane!
The return leg was as trouble-free as the first, with the Capo rolling into the barn with 97,145 miles on the odometer. Only a near miss with a kamikaze gull which almost took out the windscreen being memorable – that and Swiss road works!
The replacement Ognibene sprocket certainly lives up to its 'silent' name. It was noticeably quieter even just spinning the back wheel while on the main-stand; let's see how much life I get out of it compared to the usual Renthal sprocket I use (avg. 15K miles). It looks well made and the tooth profile is very similar to the Renthal, but only time will tell. Purchased in the UK from: biketorqueracing.co.uk for £27 inc VAT & P&P.
*Special thanks to Jim at Abbey Motorcycle Instructors for getting the YTX14H-BS battery at short notice – you're a star fella! 😀