And a Happy New Year to one and a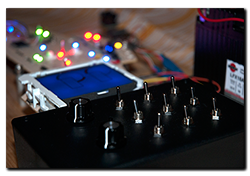 ll. Welcome to 2013 ….. and have I been a busy boy over the festive period.
The Caponord/Futura instrument panel simulator-rig thing is built and working, allowing all the functions to be tested and it will plug directly into my main loom/ECU simulator when I get round to finishing it. I also piggy-backed a neat socket for the 24c chip onto the programmer and so now I can test a board and reprogram it all in one location.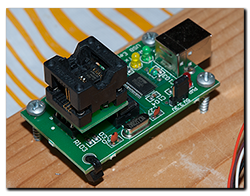 A nice new solder station (thanks Lucy!) with better heat control has made working on the boards a breeze and a 'Chipquik' SMD removal kit' has made chip replacement so easy compared to a couple of weeks ago. Working on stuff this small is certainly challenging!
So what's left to do with these boards? Nothing much, finish the circuit diagram and replace some of the back-light LED's as an experiment and trial a built-in  Sparkbright battery monitor. Stay tuned!