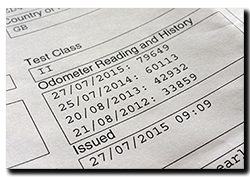 The Capo and I just returned from the last UK-Italy round trip for this year … as seems the norm, the trip was uneventful and the Capo ran fantastic as always. Just before I left the UK, she had a new MOT – no advisories and good for another 12 months. 48hrs later, she rolled into the barn with the odometer reading 80,892 miles and 37c on the air temp gauge – hot, hot, hot!
The fish-tank line used to temporarily fix the vacuum hose just before I left for the UK worked fine and is still in place as I write ….. the new silicone lines are stuffed away in a box somewhere …. I guess they'll stay there until winter now!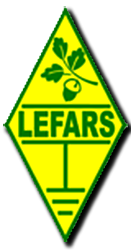 The highlight of this trip was visiting LEFARS (Loughton and Epping Forest Amateur Radio Society) once again. This time to take the RSGB Amateur Radio Intermediate practical assessment and exam. I had a great day, a mixture of learning, testing and having a good laugh in a relaxed atmosphere all leading to an exam pass and a new call sign next week. Goodbye M6FMZ, hello 2E0??? ……. maybe I can get ETV this time!
Now I can concentrate on the distance-learning course I started in June for the final (Advanced) licence. No more practical assessments, just a 2 hour exam to be sat in December, if everything goes to plan!
On a different note I have to say a HUGE THANK YOU to Andy (Beasthonda) and his employer ABSL Space Products. It seems they decided to give away a bunch of perfectly serviceable bench power supplies they were replacing, rather than scrap them. Andy thought of me and now I have a very nice twin – Thurlby 30V-2A PL320. It's absolutely fantastic and ideal for the stuff I'm doing with Arduino/sensors and development boards. Andy I owe you a nice cold beer …… ABSL I'll definitely come to you when I launch my first satellite!
And finally back to the Capo. Well she'll have a couple of months of light use then a partial strip ready to take a bunch of brackets, plates and tube-work back to the UK for powder coating. Then over winter, for the first time ever, a major tear-down of the steering/rear suspension and quite likely a complete replacement of all the Earth (ground) lines as well. I might even get around to doing the fuel tank lining with Caswells when I replace the fuel filter …… very messy but in the face of the dreaded E10 fuel – neccessary.