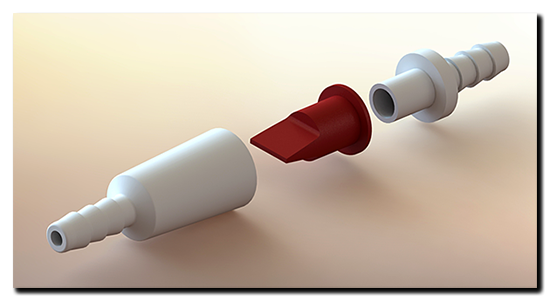 A couple of folks have asked what the symptoms where that prompted the replacement of the check valves (AP8104251). Well, for a while I'd had an intermittent 'cough' or momentary stumble when lifting the throttle off idle …. maybe once every twenty times or so. More than enough to make your heart skip a beat when you think she's about to stall just as everyone's powering away from the traffic lights! Other than this annoying habit, everything in the garden was Rosie. Or so it seemed.
I'd cleaned and rebalanced the throttle bodies and all the vacuum hoses and inlet rubbers were perfect as they'd been replaced – but it kept happening. In the end with nothing much else to go on, I'd pulled the check valves and found them both to have failed.
Since replacing them, I realise there were other symptoms – very subtle –  and the sort of thing you adapt to without realising it.
Reduced engine braking.

This was really noticeable within a couple of miles after the valves were replaced – Engine braking  is certainly  stronger now


'Burble' from the exhausts on overrun.

This is greatly reduced, especially at low RPM

Eratic idle during warm-up.

The idle became lumpy at 65°C then smoothed out again by 70°C – now stable throughout.
With a few hundred extra miles under the belt, it's fair to say that the intermittent off-idle stumble has well and truly gone which is great of course …. but I do miss that bit of 'Burble' on the overrun! So if you have idle issues and any of these symptoms ring a bell, then take a moment to check the valves as well as the usual old favourites – IACV, vacuum lines and inlet rubbers. You might be surprised.