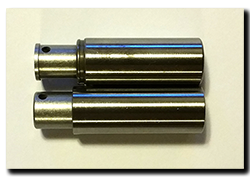 A few days ago the two new cam (timing) chain tensioners (AP0236253) arrived ……. and as if she knew, the Capo started to rattle the rear cylinder for a second or two at almost every start-up! So as soon as we got home yesterday, it was off with the bike kit and into the workshop-wear and time to seriously twiddle some spanners.
Thankfully the rear tensioner is nice and easy. Fuel tank up, pop out a couple of spark plugs to make rotating the rear cylinder to top-dead-center nice and easy, then rummage under the wiring on the right hand side and find the cap requiring a 6mm hex-key.. Remove the cap and the copper washer underneath and then use something pointy to hook the tensioner out enough to get a grip with podgy fingers.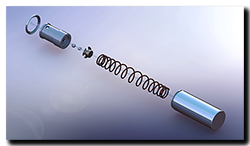 The tensioner shows definite signs of movement and rotation and the plunger could be pushed in about 1/2 its travel ….. I think FUBAR best describes it! The new tensioner was oiled up and before it was dropped into the motor I did a little experiment. Both old and new parts were flushed and filled with new 15w/50 and gently pinched in a vice. The new tensioner remained snug for a long time, only a small amount of oil could be seen coming out ….. next up the old one. This remained snug for no more than 1-2 minutes and oil could be seen leaking from it the second it was compressed. So all in all a major difference in performance between old and new.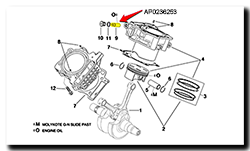 After a few more jobs were carried out, it was buttoned together and warmed up …. no rattles and in fact the idle was smoother than it has been in a while.
The tensioner that came out is an original Mk1 (AP0236252) that was superseded by the new version a good few years back. From what year they were fitted as standard I don't know. Looking closely at the old one I found 'INA F-46807' printed around the edge. I can't find much about it unfortunately. However ……..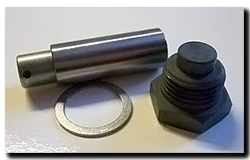 ……. I did find something that might be of interest. It looks like the tensioner fitted to the BMW 650 (late models) and F700/800 bikes could well be the same. Now this can only be corroborated by direct comparison, so I might tout the other new Aprilia one around a few BMW dealers to see if I can find out if they match. If they do fit, then they are available for substantialy less than the £68 each from Aprilia.