A huge thank-you to those that have donated toward the upkeep of this website, it is much appreciated!

A couple of parts finally arrived yesterday, having had an extended holiday in Milan courtesy of customs. These have been kindly provided for review by Rock Liu at INNOVV. The first is the Power Hub 1 and the second is a bracket to help support the four cables that go into the K1 camera system. The delivery is well-timed actually ….. we're about to get a good old dose of crap weather, so it'll be an ideal time to fit the hub and write a review of it and the K1 camera system.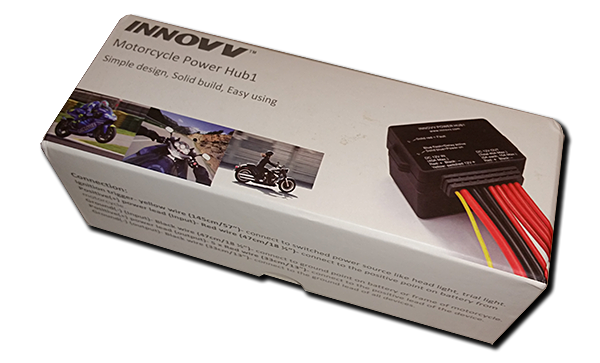 Meanwhile I'm off to the 51° FIERA DEL RADIOAMATORE DI PESCARA (Amateur Radio 2 day event) sporting my nice new Italian callsign – IU6HXL – lets hope I can bag a bargain or two!