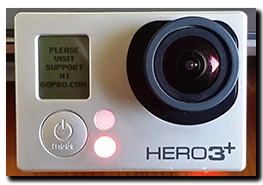 Yes after 10 months of excellent service, the GoPro Hero 3+ Black has sadly ended up toes-to-the-sky in the bottom of the bird cage. Everything was fine until a couple of weeks ago, when all of a sudden the camera ceased talking to the wireless remote or my smartphone … in fact no Wi-Fi activity at all. So I twiddled and fiddled, reloaded the firmware, stood on one foot in a bucket of rice pudding reciting Winnie the Poo out loud…. nothing worked. Time to contact GoPro.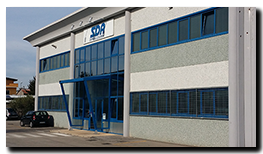 From initial contact (website form) I must say they were very quick to respond – the automated reply says 1-2 days, I got a response within 3 hours! After that things happened rapidly and within a few days I was standing at the local UPS office (actually sign posted SDA – don't ask!) handing over the demised camera in its little cardboard coffin resplendent in a pre-paid return label for the journey to its final resting place in the Netherlands. That was Monday, it was delivered on Wednesday and today, Thursday, I'm getting my kit ready for a run out….. Helmet, gloves, wallet, phone, cam…….
…..I miss that little fella already. 😥
This I guess is the halfway point through the warranty claim, so far so good. I have to say the experience has been very smooth with GoPro being totally professional and helpful throughout. The emails were clear and concise with everything integrating seamlessly to avoid confusion. At this point I'm very happy with GoPro, let's see how things pan out over the next week or so!