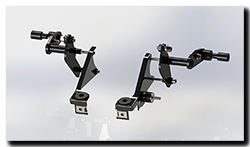 Weather wise Christmas was pretty good really, 12-15c and sunny most days – but all good things have to come to an end I suppose. Throughout the morning, sunshine had given way to low cloud racing across the heavens pushed by the ever more aggressive wind. As I finished torqueing up the last of the engine protection bar bolts, it was easily up around 15-20mph and gusting a fair bit more as the temperature slowly slid below 10c and kept up its relentless trudge towards zero. Time then to slip on the Halvarssons and head out for a ride!
The truth is I'd seen the forecast. This was going to be the last opportunity of 2014 for a ride on the Capo. The wind and rain were set to get worse overnight (and it did!), then a few hours respite after which the wind would be back …. This time with three days of snow as its best mate.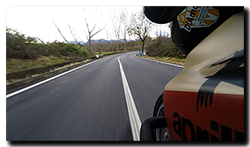 But strangely all this pales into insignificance against the ride-out. Have you ever had one of those rides where everything seems perfect ….. your road position, your gear selection, every bend you hit right on the nail, every overtake is exquisitely timed and executed – no matter what you do, it's RIGHT, first time, every time. It's like someone else is riding the bike, because I sure as hell don't ride like that normally! Sadly it was only an hour, a run around the block, but I think it left me in a happier frame of mind than I've been in for a while.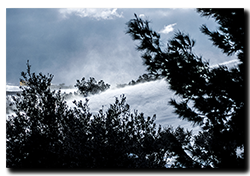 Now as I write this the Capo is tucked up in the barn, the battery quietly sipping from the Optimate trickle charger while I put the kettle on again and look out the window. The first flakes will be here soon and it'll be time to batten down the hatches for a while. Time then to reflect on the old year fast fading and the hopes and aspirations of the new year to come ………
……… I hope 2015 is good to you all, your Capo's are reliable, the adventures are fun, but most of all, that we are all healthy and fit enough to have them – Happy New Year from Abruzzo Italia!