For us the olive picking season is over. Picked, pressed and the deliciously aromatic end product, our liquid gold, is safely stored in stainless steel tanks. A good job really, as last week's balmy 20-25c has given way to 'cyclone Venus' as I write this post. Temps down to 7-8c and gale force winds are busy stripping the land of anything not nailed down. This however is nothing in comparison to the devastation that has recently befallen the Phillipines ……..
So while I reflect on our soggy situation, I've put together a few photos of our past olive exploits. Some were on my old website back on 09-10 and I think they deserve another outing.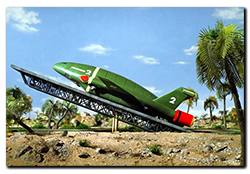 Oh and what's with the Thunderbird 2 pic? Click on it and have a look! I just think the similarity is absolutely amazing. You've just got to love nature!
So here are those extra pictures, some taken at the Loreto Aprutino olive oil museum …. once a working mill itself until the 1920's, it was then occupied by German forces during WWII. Thankfully they left the old machinery intact. Here's a link to another blog ….. I think he puts it across much better than I could!