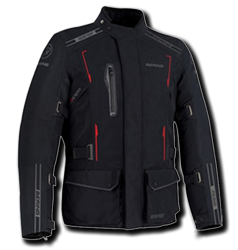 How long should a textile bike suit last? In the case of my old Halvarssons Safety Suit, 15 years seems about right! In all fairness though, the Safety Suit is a bit of an odd-ball when it comes to bike clothing. An interchangeable outer waterproof 'skin' with the Safety Suit itself sandwiched between the skin and the inner thermal liner.
With care and washed in accordance with manufacturers instructions, the only bits that seem to wear are the inner and outer skin. TBH I ditched the inner years ago as it made the suit too damn hot, even in winter! The outer skin has been changed a couple of times, but in the end they all lose waterproofing eventually and now it seems, there's just none about since Halvarssons stopped making the suit.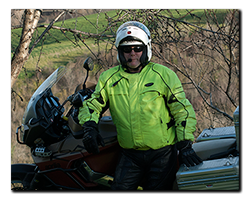 In the end a chap can only take being warm and wet for so long – the Safety Suit had to go. But what to replace it with? One look at the motorcycle clothing market made it immediately obvious that a lot of changes had taken place over the years – EU PPT Directives as well as advances in materials. Oh and the prices are rather unfriendly as well!
After a great deal of homework and a couple of visits to local stores here in Oxfordshire, I decided on the new Bering Yukon suit. The fit is lovely and it feels like decent quality – I especially like the 5 year warranty! I also like the 'laminar' design that bonds Gore-Tex directly to the outer layer …. this (allegedly) means less moisture take-up and faster drying time. We'll see about that one ……