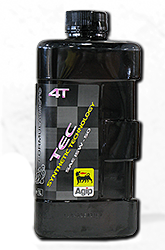 I know, I know ….. engine oil can be the most controversial of all motorbike subjects. So you'll at least be pleased to know this post isn't about what oil to use, rather info on changes within Italy (Agip/eni) regarding the originally specified stuff in the handbook.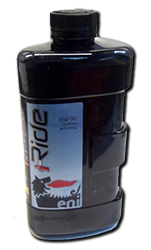 It seems that the original Agip Tec 4 15w-50 as specified by Aprilia is rapidly disappearing off the shelves as it has apparently been withdrawn from production. Along the way it also seems there has been a re-shuffle/re-brand with regards to Agip and eni themselves.
The bottom line appears to be a new line of 'i-Ride' oils offered under the eni brand. The one listed as most compatible for the Caponord is the i-Ride PG 15w-50, PG standing for 'Piaggio Group' …… apparently the oils were developed and approved in combination with Piaggio. Click on each pic to open the tech sheet … and you'll see that both oils are in fact virtually identical. So that's it, just a bit of info just in case you're every in Italy and need a drop of oil for your bike ……..