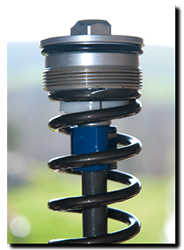 The dodgy wrist and Dog awful weather here in Italy at the moment have both contrived to keep the Capo tucked up in the barn, a hairs breadth from the magic 100,000Km. So while the rain poured its heart out, I decided to have a look through the Excel spreadsheet of service/repairs/upgrades for the Capo ……… and realised that the front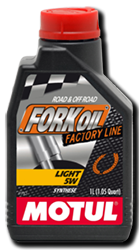 forks hadn't had an oil change for over two years!
Well I must admit to being pleasantly surprised. The oil that came out was pretty clear and a flush with a dash of 5w oil soon removed the small amount of sludgy dregs from the bottom of the legs. A refill with blended Motul 8.5w oil and a reduced air-gap of 115mm (Std 130mm) works well, so I see no reason to fiddle with settings that suit my riding style. Overall the job took about an hour a leg taking it slowly, sipping tea and watching the clouds drift down the valley!
At this point, a gentle reminder for RR owners. Please remember that the Rally-Raid supplement is WRONG regarding oil volume! The forks take approx. 580cc each for the standard 130mm±2mm air-gap – NOT 680cc as specified ….. Unless you want a mess on the garage floor when it pours over the top of the tube!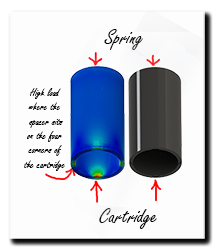 And another point that it may well be worth mentioning ….. the fork recall that Aprilia issued in 2004 – has yours been done and what exactly IS done? As far as I can gather, it was simply a new spacer below the spring as the original was the wrong size and could, under harsh riding conditions, collapse and lock the forks solid. Not my idea of a bucket load of giggles that's for sure. Aprilia say that mine was done in 2006 (thanks Tom at Moto Forza Italia – Silverstone, UK for helping) and Marzocchi say that the current Aprilia part number AP8163475 IS the upgraded part.
The spacer in mine looks fine although definitely showing signs of compression where it sits on top of the cartridge. This time I've flipped them over to even out the wear, maybe next time I'll look into adding aluminium caps to the spacers to spread the load more evenly.
Anyway, that's all done and dusted for now …… next stop, some new brake pads I think. The fronts look like the remaining material has about the same thickness of a well sucked After Eight mint! 😳